The Workshop
Our collections take their essences in the peaceful and serene universe of the Workshop.
This is where the first falls and volumes are born, studied until they offer complete satisfaction.
From drawing to final realization, each step of the manufacturing process is respected in the tradition of craftsmanship that distinguishes man from the machine.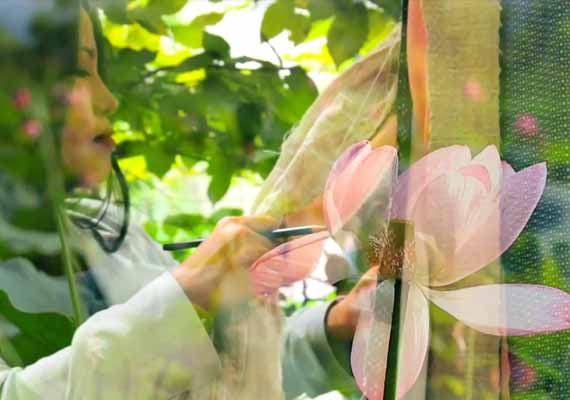 Our team consists of people whose universes are different; this exchange of culture and knowledge is the human fit in the heart of that creative process.

For us it is an ethical commitment to make the whole of our clothes in France.

We thus do our utmost to transmit this wealth to the public through our collections.


Biography
A native of South Korea, Eun Kyung JO (silver star in Korean) forged her experience within major design, model making and marketing schools:
Studio Berçot, syndicale chambre of the Parisian couture, New York FIT and St Martin London
She arrived in Paris in 1997.

She furrows the jobs of the fashion industry for several years now.
After putting her talent to the service of other designers until 2000,
She creates her own brand EKJO from her initials.

The year 2001 saw the very noticed birth of her first Spring/summer collection.
Of a resolutely freestyle, her claw fits immediately beyond fashion, in the timeless.

Since then (Ever since), two shops in Paris, original collections presented in France and abroad at exhibitions and shows.